MarketPlace Townhomes
S&A Custom Built Homes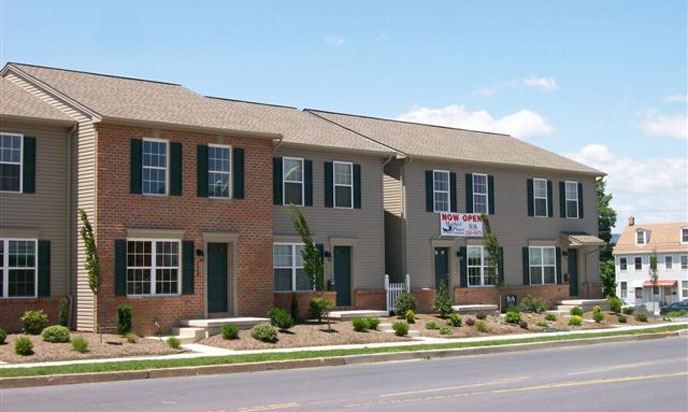 MarketPlace Townhomes is a phased development with a Homeowners Association. Bounded by N. 6th Street, James Street, Reily Street, and Sayford Street, the development consists of 97 lots and four (4) supplemental over-flow parking lot. In two (2) prior phases completed in 1998, 38 single-family, owner-occupied homes were constructed and sold. Through a competitive process in late 2005, S&A Homes proposal to deliver approximately 71 homes was selected, with 18 homes completed and sold to date. At that time, redeveloping the Zommit Cleaner site was crucial to the success of MarketPlace Townhomes. It was then that the City and Redevelopment Authority obtained $364,500 in PA Department of Community and Economic Development 'Brownfields for Housing' funds and performed demolition and environmental clean-up of the former Zommit Cleaners. Other project funding included Harrisburg City's federal "Community Development Block Grant", conventional construction lending, and more recently, in 2011, the City obtained $607,500 in PA Department of Community and Economic Development funds for infrastructure supporting construction of the remaining 53 homes.