Governor's Square (formerly Maclay Street Apartments)
Landex Corporation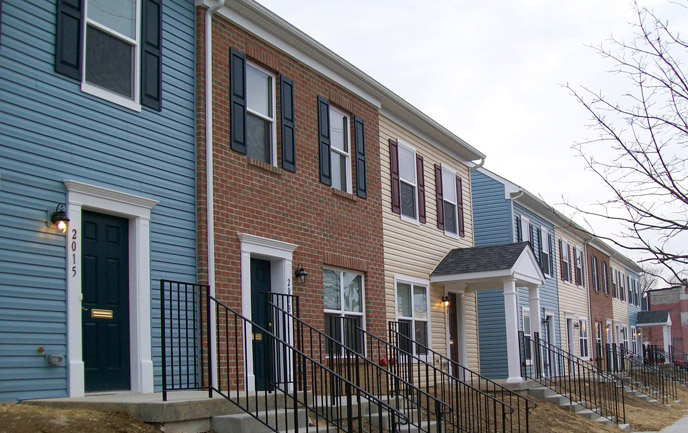 In June 2003, the Redevelopment Authority took ownership from HUD a total of 301 low-income rental units, and obtained $11.8 million in HUD Upfront Grant funds for renovations. In 2005, Landex Corporation completed the first phase of 222 quality, safe and affordable rental units, which continue to lease near 100% capacity. In the second (homeownership) phase, adjacent Redevelopment Authority land was combined with former Maclay apartment land, so that Struever Bros. Eccles & Rouse could produce a land development plan for a total of 71 new single-family homes for-sale. From 2005 to 2009, all approvals for the land development plan were obtained, financing was assembled, all underground infrastructure was completed, and 11 homes substantially completed. In February 2010, HRA approved replacing SBER with Landex as the Designated Developer, converting the balance (69 units) of for-sale lots into 15-year lease, then converted to for-sale. In July 2010, PHFA awarded federal Low Income Housing Tax Credits to the project and construction began in Spring 2011, and units began coming on-line in January 2012. Other project funding included City of Harrisburg's federal "Community Development Block Grant", Pennsylvania Housing Finance Agency's "Homeownership Choice Program", private equity investment, and conventional construction lending.
All 69 units were leased and occupied as of July 31, 2012.
TOWNES AT GOVERNOR'S SQUARE
Beautifully Renovated 2 & 3 Bedroom Townhomes Now Available!
Just minutes from Downtown, Harrisburg!
Click here for more details!